Charles D. McMurrey, Jr
Senior Petroleum Landman
Contact Information:
8322 Crescent Knolls Dr.
Richmond, TX. 77406
Phone: 281-414-0252 - Cell
Email: info@nottingham.com

Leases, Farm-in & Farm-out agreements, Joint Operating Agreements, Unitization Agreements, Areas of Mutual Interest (AMI), Title Curative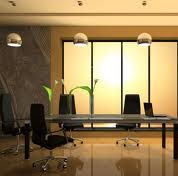 Teamworking, Negotiations, Prospect Review, Directing Brokerage Buying, Due Diligence
CHARLES D. MCMURREY, JR.

Senior Petroleum Landman
Objective:
Secure full-time or part-time position managing or participating in full functioning in-house land department, in exploration, acquisition, divestiture or operations in Oil & Gas company.  Negotiating agreements and trades as well as preparation of agreements and contracts relating to exploration, production or acquisition. Other opportunities.
Highlighted Qualifications:
Successfully structured drillable exploration and production prospects -- assessing the needs of company goals through landowner lease compliance.  Performed complete land functions for exploration/development wells consisting of preparing Joint Operating Agreements, Unitization Agreements, Areas of Mutual Interest (AMI), Farmin/Farmout Agreements as well as Broker Supervision/Lease Acquisition and Title Curative.   Performed Due Diligence, Title Examination, Surface and Sub-Surface Field Title Work, Acquisition/Divestures and Overriding Royalty Purchases.
Strengths:
Teamwork and Work Independently • Creative Skills  • Joint Operating Agreements • Farmin Agreements • Farmout Agreements • Prospect Review • Selling Deals • Purchase Royalties • Working with Geologists & Geophysicist • Extensive Contracts Experience • Petroleum Land Title • Working knowledge of geologic and geophysical plays

Professional Land Management Experience:
Oil & Gas Consulting                     Land Consultant – Houston, Texas                1986 – 2011
Land Consultant for various Oil & Gas companies
Wiser Oil - Acting VP-Land - Texas & Louisiana
Wintershall Oil & Gas (BASF Group) - Due Diligence for sale of assets - Texas & Louisiana
McKenzie Petroleum - Title & lease acquisition - Texas
Real Estate Developer - Surface title ownership determination
Acquisition of Production - For personal holdings
Management of  family property in Leon, San Jacinto, Polk Counties, Texas (1974-Present)
McGowen Exploration Co.           V-P Land – Houston, Texas                             1981 – 1986

VP-Land of land small independent company - Prospect Generators
Vice President of Land for 6 companies - McGowen acquired by Plains Petroleum Co. (TriPower Resources)
Division order title curative, Unit Agreements, Joint Operating Agreements, lease brokers & attorneys
Sold interests in drilling deals - prepared all contracts
Partnership Agreements - Kaiser Family Agreement
C & K Petroleum:                          District Landman – Houston, Texas                1979 – 1981
Texas District Landman for medium sized oil & gas exploration company - E&P
East Texas/South Texas - District Landman  
Farmin, Farmout, Joint Operating Agreements, AMI's, Unit Agreements
Worked closely with geological, geophysical and operations as a team
Passed and awarded the Certified Petroleum Landman degree (1978 - #2863)
Amoco Production Company:    Regional Landman – Houston, Texas             1974 – 1979
Landman for large global chemical and oil company
Began Oil & Gas carrier as a Basic Landman
Farmout Agreements, AFE management, lease acquisition, title work
Presented prospects to management for decision making
Trained other landmen - Increased responsibility
Other Professional Experience:
Internet Marketing:    Nottingham (President) – Sugar Land, Texas           1995 – 2011
Design, market, web & ecommerce sites
Grasped the importance of the Internet in 1995 as a new model of doing business
Attained top ranking for sites on most search engines
Set up networking for information file sharing
Designed information sharing with 3rd parties
Hired and supervised employees in fast paced environment
Astute knowledge of the Internet as possible useful tool in acquiring/selling/managing properties
Education:
Stephen F. Austin State University                 Nacogdoches, TX – BBA               Business Mgt
BBA – Business Management
Alpha Kappa Psi Business Fraternity
Amoco - Attended extensive company training in Tulsa, Oklahoma - Led by Louis Mosburg, etal
Various continuing education seminars on Oil & Gas
Software Applications:
Software: MS Word, Excel, Power Point, Publisher. and most Internet software
Web Based Applications:  3dCart Store, AdSense, AdWords, Affiliates, PayPal, Google Analytics, Web Stats, Facebook, Twitter, PlateFull, AddThis, Creative Content, 3rd Party Advertisers, Newsletter Marketing, Benchmark Email, Vertical Response, Citrix/GoToMyPc, Skype, Merchant Accounts, PayFlow Pro, Shopping Carts & Order Manager Integration
Activities & Awards:
Certified Petroleum Landman - Issued in 1978 passing all sections on first sitting
HAPL - Houston Association of Professional Landmen
Major  Recognition for Internet Presence
PADI Certified Diver
Contact Information:
8322 Crescent Knolls Dr.
Richmond, TX. 77406                                                                                                                 
Phone: 281-414-0252 - Cell
Email: info@nottingham.com
LinkedIn: http://www.linkedin.com/pub/charles-mcmurrey/42/713/355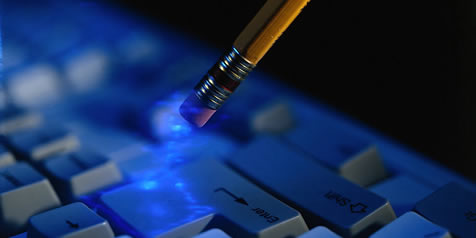 mcmurrey.us
Charles D. McMurrey, Jr.
Charles D. McMurrey, Jr